We partner with some incredible missionaries and organizations that are making an eternal impact! Jesus' goal for the church was to reach the world! Learn more below about how you can make a lasting impact in the communities we serve.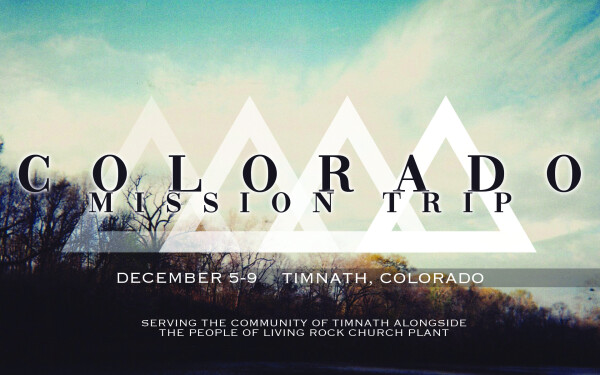 WHERE:
Timanth, CO
PURPOSE:
The church plant needs help with the Timnath Holiday Lighting Festival! The church plans to have a photo booth, hand out hot chocolate, and run a Christmas Ornaments booth. They will also have a prayer walk. We will help set up and tear down for Sunday church.
The church looks forward to working alongside each mission trip participant, and to share our joy in the birth of our Savior with the entire Timnath community!
Living Rock church sees this as a great opportunity to witness to the community and make His Church known to people!
DATES:
December 5-8/9, 2019
COST: *approx. and subject to change
$300 - travel
FREE - accommodations
$75 - food
ACCOMMODATIONS:
Attendees will with staying with church members of Living Rock Church
NEXT STEP: